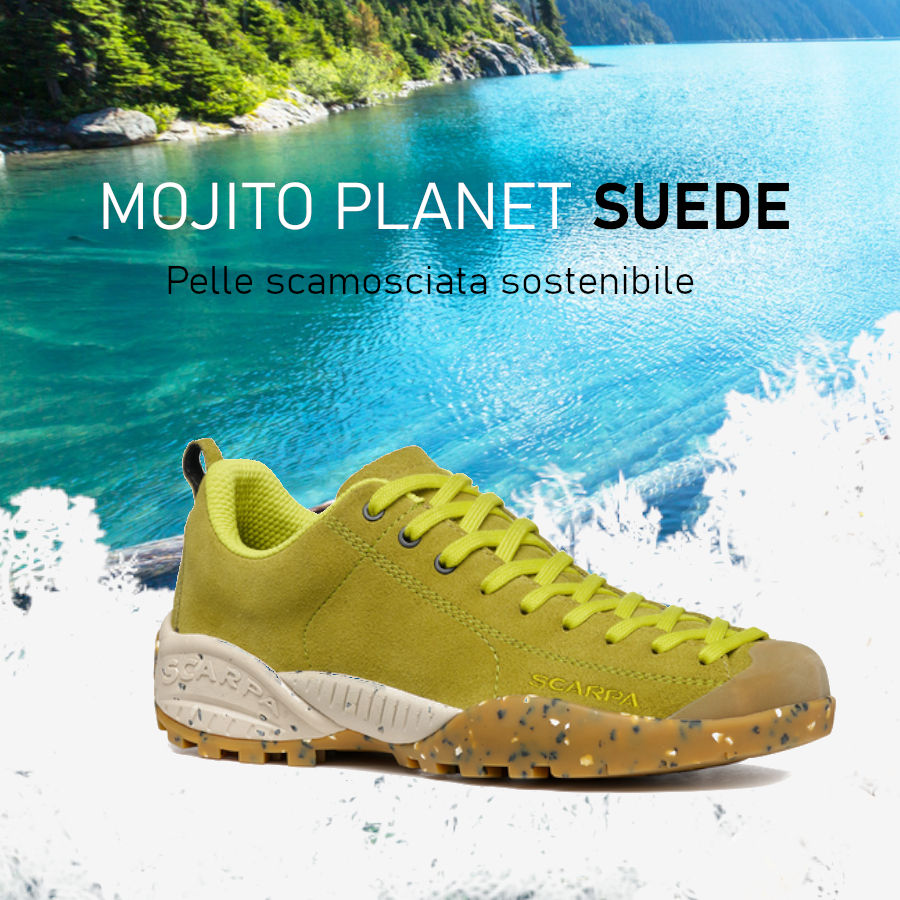 MOJITO PLANET-SUEDE
Sustainable suede, recycled upper. lining. sole and footbed
MOJITO PLANET-SUEDE evolves the iconic features of MOJITO in a sustainable way. The upper is composed of a regenerated suede resulting from an innovative production process that recycles manufacturing waste without any loss of quality. Durability, quality, performance and attention to the environment.
UPPER
In new eco-sustainable suede EVOLO®. an innovative production process that respects the environment and circular economy principles. recovering and regenerating suede processing waste and significantly reducing the chemical products. while also cutting down on CO2 emissions and the use of water. Recycled rubber toe cup.
LACING
Extended Lacing fastening down to the toe taken from the world of climbing. for maximum customisation and a comfortable fit. held in place by holes and eyelets. PFC Free yarn laces.
SOLE
Presa® URB-03 sole is made of a midsole and an outsole composed respectively of 20% and 20% of recycled material without losing the basic characteristics of comfort and durability.
Color: Golden Lime
Size: 39-48